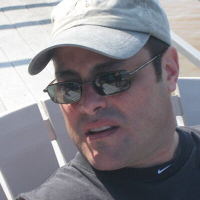 First of all, permit me to thank you for your time spent reading about Robolinux and its Stealth VM Software for all Deb & RPM Linux Operating Systems. Indeed time is the most valuable commodity on earth. In fact the primary mission here at Robolinux is to create Linux Software for all Linux Operatings Systems including our own Debian OS release that significantly increases your productivity on a Personal Computer or laptop, which ultimately saves you time.

My vision was to create "An operating system for your world", so I traveled to dozens of countries, even to many in Asia and listened carefully to hundreds of PC and laptop Users on several continents and here is exactly what I learned:

Each user had several things in common. Firstly they all wanted something virus & malware free. Secondly they wanted to run all their Windows programs they currently like and own. Thirdly they did NOT want a learning curve. The fourth request was to increase their productivity to a greater level. i.e. Accomplish more tasks in less time.

In essence they wanted to do things faster and more securely than what they can do today with Microsoft Windows. They also said it had to be FREE so they could install it on any PC or laptop they desired without paying Microsoft hundreds of dollars per machine.

Many people I talked to had tried Linux but said they went back to Windows so they could use their programs that did not work on any linux operating system.


Today my vision is a reality. Now Users all around the earth are downloading the Robolinux Debian OS and our Robolinux Stealth VM Software designed to run on almost all Linux Operating Systems.

In closing I thank you for taking advantage of what Robolinux has to offer as it will save you many lost hours every year.

Sincerely,

John Martinson
Founder
Robolinux.org

Since 2002 John Martinson aka Robo has been passionately dedicated to providing every PC & laptop User around the World, in many languages with the easiest way to download, install and operate the highest quality, fastest, most secure, virus free robust PC operating system effortlessly and economically. After rescuing hundreds of disgruntled individual Windows users and Companies by installing Redhat, German Suse, & French Mandriva Desktops and servers between 2002 and 2005, Robo gained an arsenal of Linux knowledge & expertise. In 2013 Ms. Johanna Sherrill joined the company as CFO and shareholder. Today Robolinux version 7 series is a rock solid 100% Debian based operating system.


The Robolinux foundation pays for and provides poor Cambodian children with Christian School tuition fees, books, uniforms, daily transportation and lunch money. Robolinux is dedicated to a very important mission which is to give poor children in 3rd world countries a chance to have a good education and the ability to read the bible so they can learn about Christianity.


Interview in Australia




It's no secret that Unix & Linux is available in every country to download from dozens of great Unix & Linux distribution companies like Debian, Redhat, CentOS, Fedora, Ubuntu or Free BSD etc etc etc. The entire Worldwide Unix & Linux community is truly grateful for these companies and their die hard programmers and dedicated employees. These free Unix & Linux server and desktop distributions provide you with 100% rock solid Unix & Linux source code to build whatever you want to for free. There are literally thousands of free software programs to download and customize in order to make them suit your personal preferences. Robolinux is also very grateful to each and every one of the millions of Unix & Linux programmers all over the world. Without them, Unix & Linux would not be what it is today and Robolinux would not even exist. Indeed 85% of all servers and websites on the internet are powered by free open source Unix & Linux code.